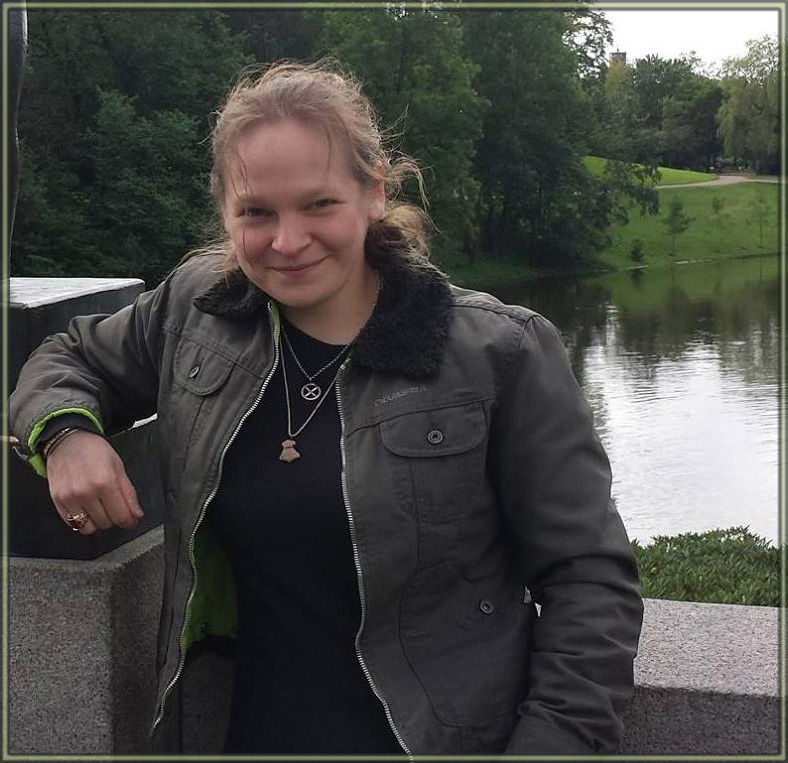 Kat is an oil painter & illustrator who loves working with color, symbolism, and portraiture. Her work is infused with a fascination for subjects such as world mythologies, psychology, science fiction & fantasy, as well as various mystical systems such as Tarot and Qabalah. Stylistically, she is influenced by a number of disparate artistic genres that all seem to coalesce into something cohesive in her mind. These include classical realism (particularly turn-of-the-century Russian realism), surrealism, visionary art, spiritual & religious iconography, as well as many kinds of illustration genres.
Prior to taking up painting & illustration, Kat has worked as a graphic designer for the fashion industry, and as a restoration assistant for an architectural restoration & conservation company. She hails from NYC, and is currently based in Northern California. Aside from painting and drawing, Kat enjoys traveling, meditating, geeking out over Doctor Who, and serving feline overlords.


Llewellyn Worldwide
Inner Traditions - Bear & Company
The Original Falcon Press
Immanion Press
Doctor Who: 100 Illustrated Adventures (Penguin Random House UK)
Slithers & Scales of Inspiration (Out of Step Books)
Williamsburg Art & Historical Center Exhibition Catalog
For commercial illustration, private commissions, or collaborations, please get in touch!